What is Cyber Career Coach All About?
Hey, what's up?  I'm Rusty Wilson, the founder of Cyber Career Coach, and if you have ever asked yourself:
What do I have to do to get a promotion, raise or even a much

better paying job

?
Why am I so

miserable

in my job, and what can I do to 

improve it

, or

escape it

?
Why do I seem to

miss out

on all the really great

opportunities

How can I position myself to be "IN-THE-KNOW?"
Or maybe you have been considering a new career or want to  re-energize your existing career…
…You have come to the RIGHT place because that's what Cyber Career Coach is all about!
New York Times best-selling author and motivational speaker Zig Ziglar said,
"Every time you see a turtle on a fence post, you can rest assured he did not get there by himself."  
He said that because from time to time we ALL need a little help from someone else, but quite often we are unable or unwilling to seek that help!
Click here to start your journey!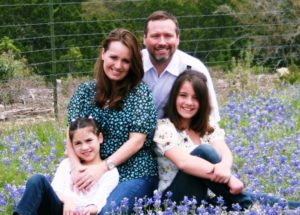 "Family is not an important thing. It's everything." ~ Michael J. Fox
Here's the deal:
I want to help Information Technology and Cyber Professionals drastically improve their career potential, by helping them get out of their own way by eliminating self-doubt, destroying limiting beliefs, and removing obstacles using specific step-by-step techniques, proven strategies, simple mindset tweaks, and stellar educational content. And I am also going to talk about taking ownership and taking action often because they are paramount to individual success!
Why do so many incredibly talented individuals remain in jobs they hate when there are virtually thousands of better options available?
Instead of settling for a mediocre job, with mediocre pay, and mediocre recognition for all your hard work and dedication, take control of your career and your future!
I'll cut through the fluff, showing you exactly what works and how you can start improving your career and life.
I know what hiring managers look for in resumes and in interviews.  I know what it takes to make you stand out in a crowded job market.  I understand how to break down business case studies and everyday human interactions into INSANELY PRACTICAL TIPS that you can start benefiting from TODAY!
Subscribe to Cyber Career Coach (it's free), and you'll get PROVEN tips, techniques, and strategies from best-selling authors, world-renowned academic researchers, and of course, me!
Get started NOW.  Take your first steps toward career success!
Who is Rusty Wilson?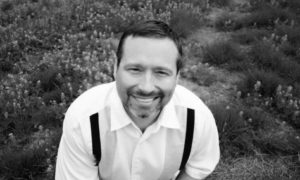 I am a 25-year veteran of the Information Technology services and support industry. I have served as CIO, CTO and Vice President of Technology. I have served as an advisor to capital investment firms and as a board member for both for-profit and non-profits organizations.  I continue to maintain industry certifications from Cisco, Microsoft, CompTIA, ITIL, EC-Council, CIW, and others.
I have worked as an Incident response lead, cybersecurity architect/engineer/investigator, computer/network forensic analyst, network manager, systems administrator, IT project manager, served as Director of Operations, 690 ISS (U.S. Air Force), and Chief of the Regional Operation Center, Grafenwoehr, Germany (US Army). 
After 6 years active duty in the United States Army, and a successful career spanning more than 25 years, I have discovered and refined the techniques put my career progression on overdrive.
I have figured out what works and what doesn't, and used these EXACT techniques to increase my income 887% in just 6 short years!
Since then, I have leveraged these techniques to continue to grow my income by more than 1,250%!
I have provided one-on-one career coaching to students, entrepreneurs, and employees from small businesses to fortune 500 companies, as well as DoD personnel (military and civilian).
If you want to learn more, all you have to do is enter your Name and email address below and click "SIGN UP!"
Join the community. It's 100% FREE!
 "Upgrade Your Career – Upgrade Your Life"