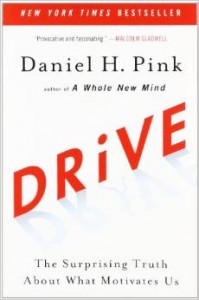 I recently finished a book entitled, Drive: The Surprising Truth About What Motivates Us (Affiliate Link) by Daniel H. Pink
(Affiliate Link).  In it, the author discusses human motivation and the way it has evolved over time.
Motivation – Society's Operating System.
Many of these changes have occurred due to shifts in society brought about by innovation. Basic survival is no longer as dominant a factor in daily life as it once was for example.
The book (Affiliate Link) draws a correlation between Continue reading →